Located on the Sunshine Coast of British Columbia, Sakinaw Lake House by WOVEN Architecture and Design and Phillip Van Horn design overlooks Sakinaw Lake from a platform inserted into the steep rocky slopes. 
A carport situated above the house marks a point of arrival, leading onward to an outdoor stair that descends to an upper floor where the main entry is located.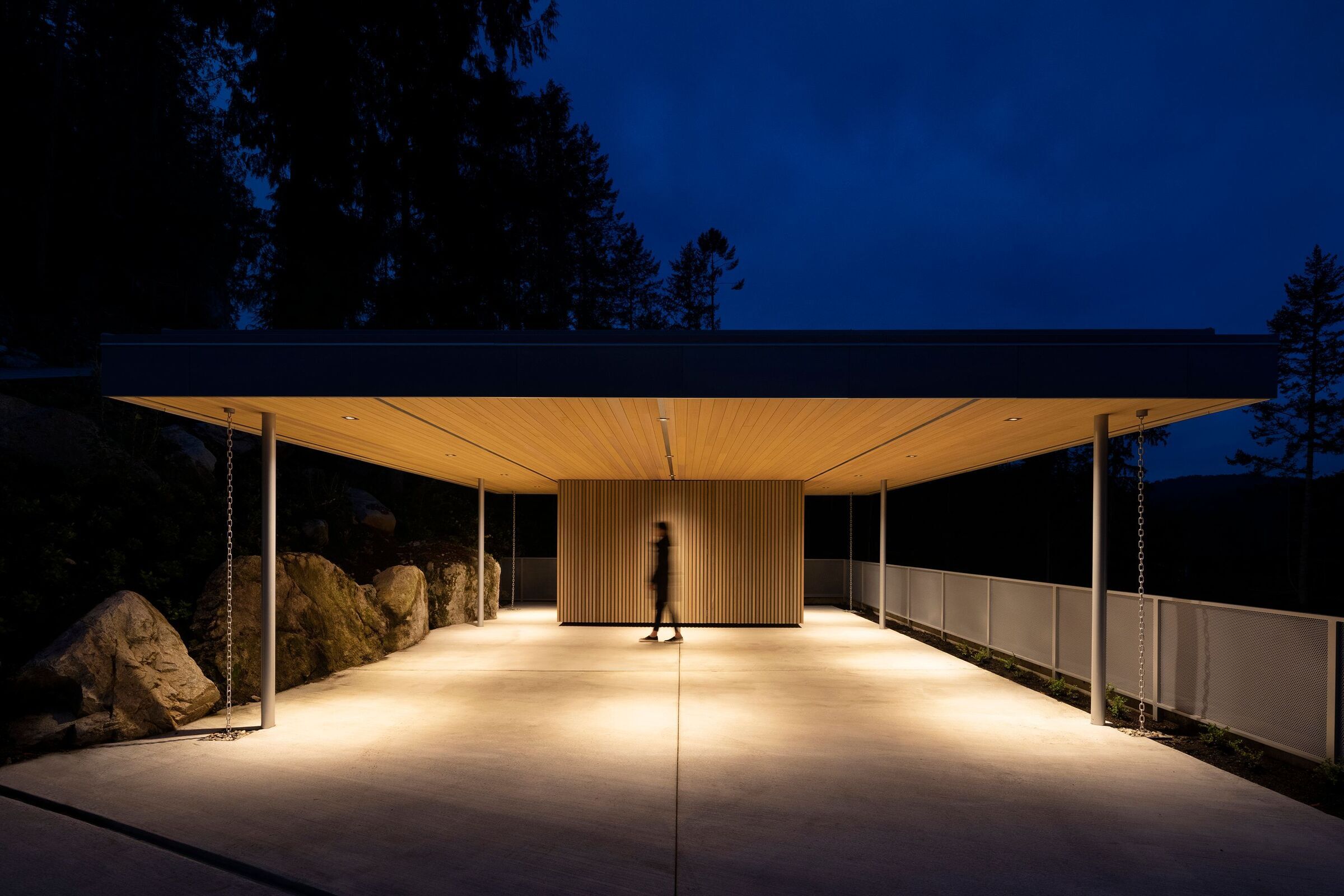 The design concept of the house comprises 2 rectangular volumes located one over the other, resulting in an outdoor space on the roof of the lower floor. Bedrooms are situated on the upper floor with living spaces below, where connections to the water are maximized. 
Floor to ceiling glass walls provide views to the lake on one side and to the rock wall immediately behind the house on the other. 
Flush transitions with materials extending from inside to outside dissolve the lines between interior and exterior. Materials specified include 1×6 western red cedar siding to exterior walls, vertical grain Hemlock soffits for the ceilings and some of the walls, as well as a metal fascia and metal roof. The interior floor is concrete, hand troweled with a wax finish.